RoseWings by Daniel B. Holeman

"You could say that I started my learning
with what was given to me at birth,
continued with what was natural for me to do,
and completed it by trusting what was meant to be."
The Book of Lieh Tzu
Sasha~Star invites you to discover her services...
And looks forward to assisting you in any way that she can!
Services Available Include:
*Holistic Spiritual Counseling & Coaching
* Intuitive and Empathic Readings &
Guided Inner Journeys
* Whole-Self Awareness & Expression,
Self-Healing & Empowerment
* Massage/Bodywork, Healing Arts & Energy Medicine
* Meditation, Movement & Ecstatic Dance Facilitation
* A Variety of Work-and-PlayShops,
Retreats & Classes
* "Our LOVEvolution" and other evolutionary personal growth and development group work
*Consciousness Expansion, Presence &
Awakening Assistance
* Oracle-Tarot Card Private Readings &
Group Readings/Parties
* Sacred Circle Gatherings
* Ritual and Ceremony
* Divine Feminine & Goddess Play
* Sacred Birth Guidance and Consultation, & Loving Doula Assistance (pre/post-pregnancy and labour support & education)
* Children's Faery & Theme Parties
* Assistance with specially-gifted and special-needs children
* Face Painting & Theatrical Artistry
* Space Design & Decoration
* Writing, Poetry & Pray'erformance
*Art Prints & Cards
* Jewelry Design & Magical Creations
…and many more Unique & Divine Inspirations!
~
"Dear Sasha, What can i say? Your words are so healing, as is your touch and caring soul. You are obviously the rainbow! You are Ke Anuenue oka Honua - The Rainbow of the Earth! Love,


B.K. , 2006

~
"
Dear Sasha, Your Truth shines through a lovely massage - Truly, you have a beautiful spirit, which I picked up the first time I saw you. Whatever your personal aims, goals are - one thing is for sure - you have many gifts to offer the world, and you often and always show it. Keep going on this path that is made for you - so young and yet so mature. Love,
S.H. May 2005
~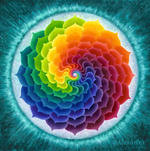 Image Unknown
Please see side-bar menu to learn more about each of these services
or contact Sasha~Star directly for further info.

sashiestar@gmail.com
250.267.8287


~